HANDCRAFTED MEXICAN JEWELRY

to our customer





Welcome To Moosepablos
...bringing the best of Mexico's design and craftsmanship to the wholesale market for 24 years
Fall 2022
STAY TUNED FOR UPDATES
back
To Our Customers
Greetings - In the past few months we've watched as the price of silver has quickly jumped from around $20.00 per oz. to over $25.00! Our artisans base their prices on this fundamental cost. With such a sudden increase, prices have gone up. We have changed them on our website, and on Faire while we wait and see if the price of silver will stabalize. Thank you for supporting our artisans. Viva Mexico! Janet A. Ruef President/ Founder
back
Current Special
Due to fluctuations in the silver market, we are not offering any specials at this time.
To Catalog
back
current special
T
AXCO, an old silver mining town 111 miles southwest of Mexico City in the state of Guerrero, is considered to be the jewelry center of Mexico. At 6,000 feet in elevation, hundreds of silver shops line the steep hillsde town where narrow cobblestone streets wind and VW Beetle taxis chug up and down. The federal government has declared the city a national historical monument and enacted laws to preserve Taxco's colonial style architecture and heritage. Although the presence of silver is overwhelming and much of it common, there are still a few of the old artisans working in beautiful Pre-Hispanic designs. Taxco is like an anthill with silver commerce its fuel, but it is also a beautifull town of entirely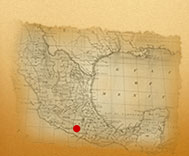 white buildings with red tile roofs and the lovely Santa Prisca church, undoubtedly one of Mexico's finest.
M
exico City, elevation 7,240 feet, is a fabulous capital city full of vitality, romance, art and history. It is also horribly polluted and has many poor and homeless citizens. In short, it is world's largest city and provides both the best and the worst any city has to offer, but on a grander scale. The Aztecs settled here in A.D. 1300, building their city on an island in the middle of Lake Texcoco. The lake dried up and mostly disappeared as did this city of 300,000 inhabitants. The Spanish conquered the Aztecs and made the city their capital. The city is still sinking into the lake at a rate of about an inch per year.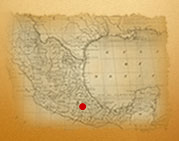 G
UANAJUATO, capital of the state of the same name, is a city built in a most improbable location. It is perched on the steep slopes of a ravine with narrow streets that twist around the hillsides and down into a series of tunnels- all because of the impossibly rich deposits of gold and silver found here by the Spaniards in 1559. Altought the city at one time provided a third of the entire world's silver supply, there is only one type of traditional jewelry found here, and very few remaining artisans trained in its craft. What does remain are the beautifull ornate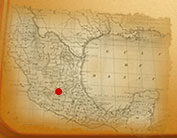 churches and theater built by the Spanish.
S
an Miguel de Allende is situated 180 miles northwest of Mexico City in the state of Guanajuato.
Like Taxco, it has been declared a national monument. It is a beautiful town that has retianed its colonial heritage in spite of the sizeable American colony found here. But, due in large part to that colony, San Miguel is an international city drawing tourists from around the world to its fine restaurants, hotels and shops. Handicrafts and good food abound in one of Mexico's prettiest cities.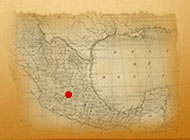 S
anta Clara del Cobre, 20 miles south of Patzcuaro, was a copper-mining center since pre-Hispanic times. The mines are now closed, but the town still specializes in all sorts of copperware, including copper jewelry. When the Spaniards arrived, they were surprised and delighted to learn that the Tarascan Indian's techniques of smelting and working the copper were far more efficient than their own. Possession of such knowledge and techniques allowed the Tarascans to continue working as they had always done. The introduction of copper jewelry making in the region has been fairly recent, and specially organized to include women in the art of copper production. Traditionally, copper working was a male vocation. Their new ability to participate in the creation of copper art has given the women an opportunity for economic growth, as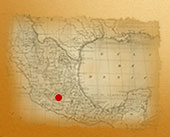 well as stature within the community. Santa Clara del Cobre is a pretty, quiet little town dedicated to copper. Walk down any street and you will hear the "chink, chink, chink" of hammer striking the metal, the soft, beautiful sound of creation.
P
ATZCUARO, 231 miles west of Mexico City, in the state of Michoacan was the capital of the Tarasco tribe from about A.D. 1325 to 1400. The king Tariacuri died and the Tarascan state divided into three parts that competed for domination, but together successfully repulsed Aztec attacks. The Spanish arrived in 1522 to a mostly friendly reception. When they returned in 1529 it was under Nuno de Guzman, a conquistador of legendary cruelty. Guzman's inhumanity to the indigenous people was so severe that in 1536 the Catholic church sent a bishop, Vasco de Quiroga, to restore order. He pioneered village cooperatives based on the humanitarian ideas of Sir Thomas More's Utopia, thus encouraging education and agricultural self-sufficiency in all the villages surrounding Lake Patzcuaro.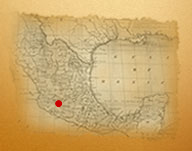 He helped each village develop its own craft. The Utopian communities declined after his death in 1565, but the crafts traditions continue to this day, rendering Patzcuaro one of the most important handicraft centers in all of Mexico.
O
AXACA City, capital of the state of the same name, lies 340 miles southeast of Mexico City, located in a valley surrounded by the Sierra Madre del Sur. Oaxaca City was once the center of Mixtec and Zapotec civilizations. Today it is a combination of pre-Hispanic, colonial and modern influences. Thourgh Spanish Colonial in architecture, the city remains basically Indian at heart. The combination of culture, language, food and art have created a lovely, mellow city where tourism abounds. In addition to the varied handicrafts found there, Oaxaca is famous for its traditional hand made filigree jewelry.
G
UADALAJARA, Mexico's second largest city, is located west of Mexico City and counts as its contributions to Mexican life mariachi music, sombreros, rodeos, the Mexican Hat dance and tequila. Today vast industries render the city noisy and polluted, while full of beautiful museums, galleries, historic buildings and culture. Although not mineral rich, the area developed with assistance of the church which fostered small industry and handicraft traditions.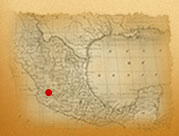 A
A mere 80 miles east of Mexico City lies Puebla, Mexico's fourth largest city, in the state of the same name. Surrounded by forests, farms and dramatic snow-capped volcanoes, Puebla was founded by Spanish settlers in 1531 as the new Jerusalem The center was laid out to replicate Jerusalem with fourteen churches positioned as the stations of the cross. The city quickly grew into an important Catholic center where nearly 100 churches can be found today. Already known for pottery making before the Conquest, Talavera artisans from Toledo, Spain brought their talents to blend with those of the native artisans to create wonderful pottery. This traditon continues today and Talavera is Puebla's largest craft. However, various cities in the state of Puebla have produced many other types of handicrafts inlcuding glass, textiles, amate paper, fine furniture and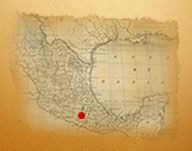 silver jewelry. The battle of Cinco de Mayo against the french invaders in 1862 occured in Puebla and mole sauce originated here in the the kitchen of the Santa Rosa Convent.
Close Book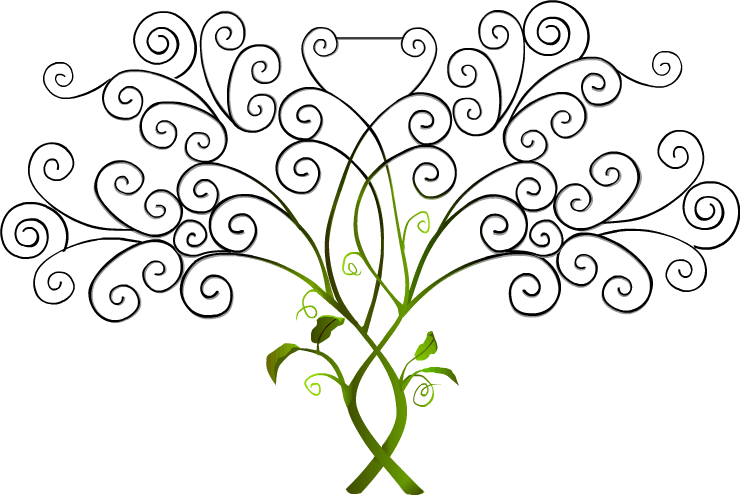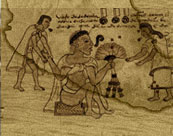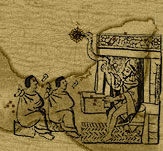 For thousands of years, complex civilizations flourished,
in the land we call Mexico.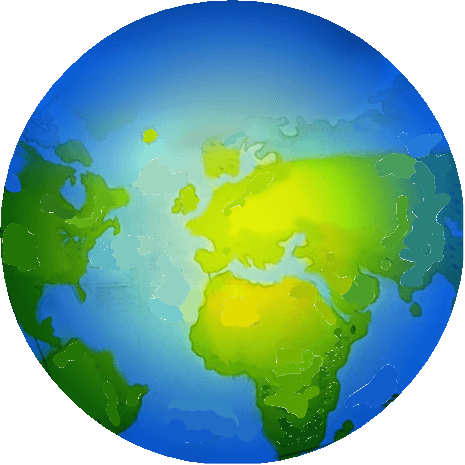 When the Spaniards arrived in 1592 Two cultures collided
Through bloody battles, and the ravages of disease, the Spanish conquest of Mexico was complete, though the opression of the native population continues to this day.
Originating in greed, violence, and barbarity the unique, and vigorous hybrid that is Mexican Jewelry, owes its power and beauty to the joining and melding of these two cultures. This style is seldom all Spanish or all Native but a subtle joining of the two.
next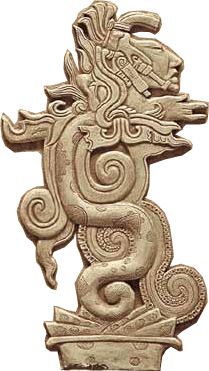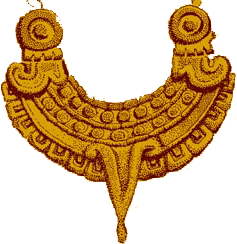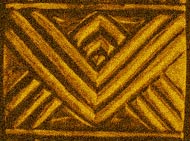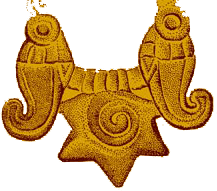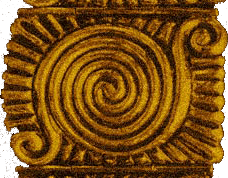 The native people of Mexico developed great skill in design and craftsmanship over centuries.
They created to express a
deeper meaning, to honor the
gods they worshiped.
Their gods lived in the land
around them, and were part of
life every day.
Native designs were sophisticated, and modern artists learn from them to this day.

After the conquest some native craftsmen worked in the Spanish workshops. Though their skill often surpassed that of their masters they were put in the position of lowly workers, producing jewelry in the Spanish style for the Spanish overlords. Mexican jewerly is a direct result of the native interpretation of the Spanish style, and the influence of the native aesthetic on Spanish goldsmiths.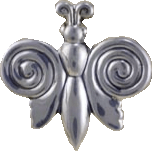 The Butterfly-
love, flickering
fire, the soul,
flowers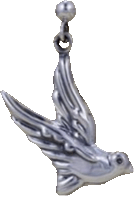 Frog
rain,
fertility of the
soil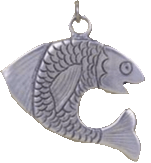 Fish
Gift from the waters
Filigree is an ancient method of creating jewelry using very thin metal wire, that is twisted and built up to form lacy designs. It is used in all parts of the world. The lacy, open filigree common in Mexican jewelry most likely came from the Spaniards. It is often bold and rythmical, showing the influence of the native aesthetic. The filigree of each region differs. Heavy, or round, or flat wire create different effects. You can see filigree everywhere in Mexico, not only in gold or silver, but also in iron.
Cascabeles
Cascabeles are the little bells which hang either separately or in rows on many of the jewels. These bells were an important feature of pre-hispanic jewelry. They gave sound to the movement of the wearer. Small ones were worn in bands around the ankles or arms. The larger ones were worn on the chest, or as pendants. Today these are seldom bells but only metal drops in the shape of bells.
Mexican jewelers take inspiration from the objects that surround them in their daily life.

The methods of Spanish domination of the Mexican indigenous people often resulted in forced conversions to Catholicism, which ultimately meant that the people continued in their previous belief system. This led to indigenous religious practices being incorporated into the practices of Catholicism. Explore the story of Our Lady of Guadalupe, and Milagros, or miracles.
Milagros
One of Mexico's unique contributions to devotional silver work are called milagros or miracles. When a person venerated a particular saint they would use a milagro to help that saint perform a miracle (hence the word "milagro"). There was a milagro for virtually every animal, every organ and every imaginable malady. The people will usually nail these charms onto sacred objects like crosses, pin them on the clothing of saint statues, or hang with little red ribbons or threads from alters and shrines. 'Roll over the Milagros on St. Joseph.
Our Ladies
Perhaps the most famous example of this blending is the story of Our Lady of Guadalupe. She is Mexico's patron saint and images of her are everywhere.
The Aztec Goddess Tonantzin was the earth and fertility goddess whom Aztecs called Our Lady Mother. Aztec royalty visited her temple to receive divine revelation and worshippers made great pilgrimages there. The Spaniards transformed her temple into the shrine of Our Lady of Guadalupe. Mexican Catholics today make annual pilgrimages to the Basilica which replaced the pagan temple. Dances of pre-Hispanic origins are still performed there to this day.
Tonantzin
Tonantzin, also known as Coatlicue was the "old goddess of the earth". She was the mother of the gods as well as the grandmother of the race of man. Her most gruesome form is the flesh-eating goddess of sacrifice. Two serpent heads spring from her severed neck to form the single face of the great earth monster. A necklace of human hearts and hands decorate her body, a form comprised entirely of serpents. She is a representation of the earth's decomposition of all that dies, and returns back to nature. All life and hence matter is eventually consumed by the earth.
Our Lady of Guadalupe
Over 460 years ago the Blessed Virgin Mary appeared to an Aztec Indian in Mexico named Juan Diego. She wanted him to direct the Spanish Bishop to build a church in her honour. The Bishop commanded Juan to request a special sign. When Juan returned to the ancient Aztec temple, Mary appeared to him, speaking in his Indian language, assured him healing and protection to the whole people. Mary directed Juan to gather a bouquet of flowers from the desert and to take them to the Bishop as a sign. He carried the flowers in his cape. When he stood in front of the Bishop he opened his cape, and inside, the flowers turned into a striking image of Mary imprinted on the cape.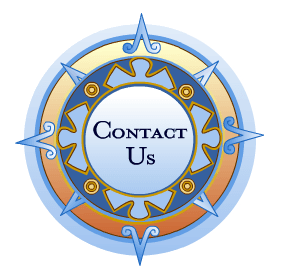 Frequently Asked Qestions
Why is your minimum order/reorder $100.00?

With today's prices, we feel that an initial order of $100.00 is more than fair. This minimum allows even the smallest retail store to sample enough pieces to create a display with visual impact. No matter the size, each order requires invoicing, packing and shipping. Minimum orders of $100.00 help to keep our costs down and our prices low.

Why don't you ship backorders under $50.00?

We make every effort to ship orders complete. If you request a split ship, we can estimate when the backorder will be ready. However, if unforeseen circumstances delay shipping for too long, we will either cancel your backorder or contact you regarding the new expected ship date. It is costly and inefficient to ship less than $50.00 worth of merchandise.

Why do you require my debit/credit card information at the time I place my order when I have requested a future ship date?

If we do not have your debit/credit card information when the order is ready to ship, we have to call for it. This not only drives up our costs, it is extremely inefficient as store owners are frequently not in their stores when we call. Having to call again and again while the order sits prepared and ready on the shelf disrupts our cash flow and inventory management which drives prices up.

Is my debit/credit card information secure and private?

Yes. We do not share customer information except for confidential credit references to other wholesalers. Your debit/credit card information is kept under lock and key and never in our computer data. If you wish to request that we do not keep this information on file for future orders, you can rest assured that we will destroy it after the order is shipped.

How soon can my order be shipped?

Orders are generally shipped within 48 hours. If your order is not entirely in stock, and the backorder would be larger than $50.00, we will contact you regarding your preference:

a.) wait to ship the order complete

b.) ship now and send the backorder as ready

c.) ship now and cancel the backorder
Why are certain designs "closed out"?

Closeouts are generally designs that have been in our line for several years. Closing them out allows us to offer fresh, new designs every six months. When an item is closed out, the price is reduced.

Why don't you sell retail on the website?

Moosepablos, Inc.is strickly a wholesale company. We feel very strongly that we are a specific link in the chain that brings Mexican art to the consumer. Each link in the chain, the artist, Moosepablos and the retailer, must concentrate on their segment of the business in order for the chain to be strong and successful. We are partners of a sort with our customer, the retailer, and do not wish to compete with them.

How do I clean my copper jewelry?

Our copper does not have a lacquer coating as in time this coating wears off leaving uneven color and brightness. Instead, the copper will oxidize just as silver does. We suggest storing copper jewelry in a bag or box when not in use and cleaning it with a silver cloth to restore luster. If, however, you wish to brighten the piece without polishing, simply submerge it entirely in white vinegar. Remove after 5 minutes, rinse in clear water and dry thoroughly. The piece will be new penny bright!

________________________
Terms & Conditions
Wholesale to the trade only. We must have a copy of your tax resale certificate on file. Our minimum order is $100.00.
PRICES ARE SUBJECT TO CHANGE WITHOUT NOTICE.
Shipping Information:
Most orders are shipped within 48 hours of receipt. New accounts must provide debit/credit card information prior to shipping. Please call 1-888-780-8377 to provide your card information.
Established firms may apply for Net 30 day credit terms. To apply, please mail, email or fax your credit sheet including information from at least five companies that have sold to you on an open account for at least the previous two years. Interest of 1.5% per month will be charged on past due accounts.
There is a $1.50 handling charge for every box shipped. We will ship your order UPS ground, 3-day select, blue label or red label, per your request. All shipments are insured. Shipping is charged at the current UPS rate.
Bounced Checks :
There is a $50.00 charge for all bounced checks. Any bounced check will automatically change your terms to prepaid only.
Back Orders :
We do not ship backorders under $50.00, nor do we send more than one backorder per order unless requested to do so by the customer.
Defective Merchandise:
If you receive any defective merchandise, please return it within 10 days with a copy of the original invoice for repair, replacement or credit on your account. Valid returns include damages and defects ONLY.

With thanks to:
Mary L Davis and Greta Pack authors of 'Mexican Jewelry'
+923244858668
356-D Block Sabzazar
Lahore, Pakistan